Food & Drink
Food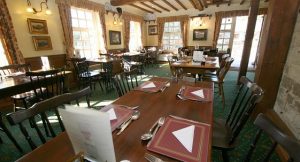 At the Carpenters Arms, you can eat tasty, home-cooked food every day of the week. Our food gets rave reviews on Trip Advisor, and we maintain a large and varied menu.
If you're just a bit peckish, choose from a variety of tasty light-bites. If you're famished, order from our menu of generously-sized main meals and puddings.
Waitress service and a pleasant restaurant area complete the experience – a proper sit-down meal in a convivial pub atmosphere.
Drink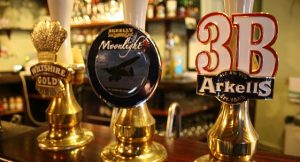 We've been an Arkell's pub for 136 years, and the venerable Arkell's brewery can be found just a few miles away. We stock a range of Arkell's legendary beers.
Arkell's use only the best malted barley and the finest grown hops to produce an exceptional ale.
However, wine and spirit drinkers are not left out: we also stock some mellow whiskies and fine wines from around the world.
Restaurant times
We are closed due to national lockdown. However, we will be offering a take away service on the following days:
Friday & saturday 5 - 7pm
Sunday 10 - 12 (Breakfast)
Sunday 12 - 3pm (Roasts - Pre-Order by 8pm Saturday by calling 01793 822997)
Our take away menu will be posted on Facebook weekly.
We offer Free delivery to South Marston Village Only or Collection.